RISKID Fundamentals course
From: €544,00 Excluding Tax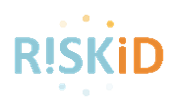 Learn to work with RISKID, become a professional Risk Manager
Working with RISKID is the new way of risk management and very suitable for use in the Risman method. During this course you will go through the steps of the Risman process using RISKID. With this course you will gain the theoretical and practical knowledge to get started as a session supervisor, but this course is also intended for project team members who need to formulate their risks with RISKID. During this course you will be given the role of facilitator, but this course is also very suitable for general users.
Subjects:
Risman methodology and RISKID
Risks, opportunities and scores
Creating projects with RISKID
Formulating risks and risk registers
Analyzing risks with RISKID
Mitigate
Determining measures with RISKID
Risk reports with RISKID
This course is primarily intended for project management consultants, project management managers and risk managers. If you have no risk management experience, we recommend that you first follow the Risk Management Course.
---
Choose type, a start date and number of persons.
Do you have questions about our course schedule? Please contact us via Whatsapp or email: info@aramacademy.com.
Description
Durations
1 day
---
Course books and workshops
Course Books are sent via Post.NL or UPS
---
Communication and collaboration platform
Microsoft Teams
---
Spoken language
Online via Microsoft Teams – English
Classroom in Rotterdam – Dutch
---
Software licenses
During this course you will work with a software license of Aram Academy.
---
Time zone
UTC +01:00 Local time in Europe / Amsterdam
---
Class time
Online via Microsoft Teams | 09:00 – 16:30
Rotterdam Classroom | 09:00 – 16:30
Incompany | According to agreement
---
Minimum number of participants
2 participants. Private course by appointment
---
EQF Level
6 – Bachelor
---
Examination
No Exam
---
Study completion
Certificate of participation
---